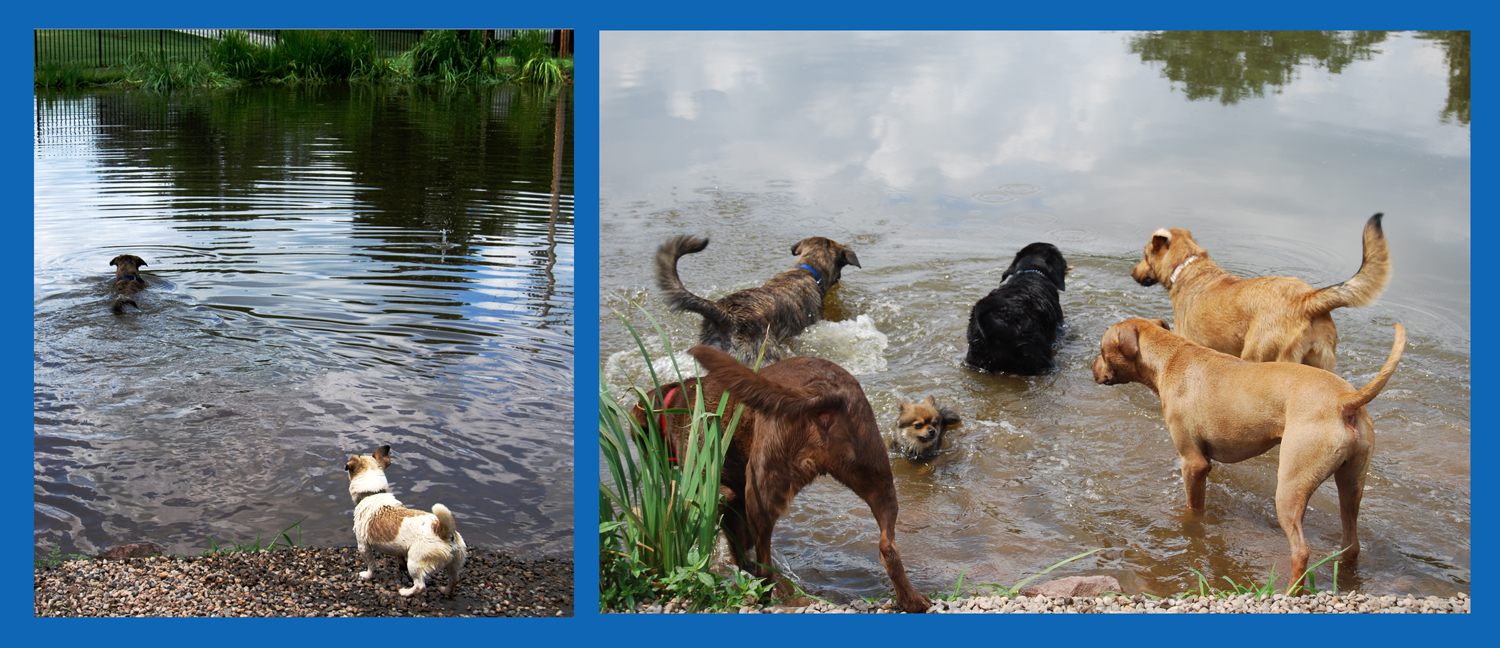 PAWS-ITIVELY HEALTHY
Imagine the joy of running along the muddy banks of a cool lake, taking off with a giant leap, and letting the cool water soothe the 90 degree heat of an August day. Imagine you also have a permanent fur coat, 4 fuzzy feet, a lolling tongue and a smile to melt a heart. These are very happy clients!
This is the image that we found when we visited Paws-itively Healty Canine Retreat in Telford, PA. Happy dogs, playing and cavorting about a beautiful lake complete with quality pet minders and a very capable security fence. Grooming and training are a positive offering as well.
Jill Stouffer, is a Managing Partner and oversees the day-to-day operations, as well as their in-home dog walking and sitting services. Shaun Froshour, is also a Managing Partner and Canine Behavioral Specialist, who has trained his own 3 dogs for over 10 years in search and rescue.  Jill and Shaun are both involved with the Seeing Eye Dog program.
Ranae and I almost couldn't escape the idyllic scene of the romping and frolicking herd of happy animals.  Needless to say that on my return home, I had to shower quickly so that my 5 dogs would not know I was out playing with another pack.  As Jill likes to say, "she is canine-consumed." So are we.
What a wonderful service and location, and a very different business to review.
PAWS-ITIVELY HEALTHY
P.O. BOX 355
TELFORD, PA. 18965
P: 267-362-WAGS
F: 267-382-0619
http://paws-itivelyhealthy.com